Fantastic Progressive Jackpot Games - and where to find them!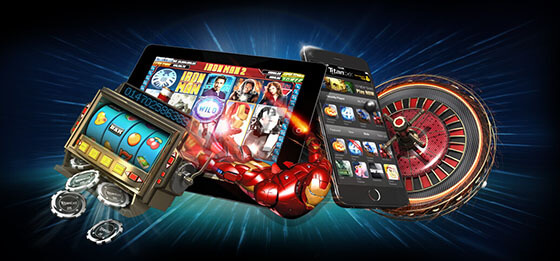 Think of a Las Vegas casino, and what images come to mind? Blackjack tables, roulette wheels and endless banks of slot machines. The most exciting of these slot games work on the principle of progressive jackpots. Multiple machines are linked together, and with each game played, a small amount is added to the prize total until someone wins the jackpot. Players can get a thrill watching the display which shows the potential payout increasing, and as it involves many players at the same time, the funds can rise very fast and reach astronomical amounts. When progressive jackpots were invented in the 1980s, the place to go to win big in such games of chance was of course a land-based casino.

We can't all go to Las Vegas, but now thanks to online gaming anyone can participate from the comfort of their own home. It is the perfect forum for progressive jackpots, because thousands of players from around the world are simultaneously contributing to the pot, so the jackpot rises rapidly and can reach even higher totals than the famous Nevada slots. With low stakes and high jackpots, it's no wonder that progressive jackpots are the most popular online casino games worldwide. When you hear a news story about a massive win, it's sure to be thanks to one of these games. Another feature of progressive jackpot slots that appeals to the mass market is that these are games of pure chance and so literally anyone can play them, no special skills or knowledge required! Online players also benefit from a more even playing field than the land-based casinos, where some devious gamblers are able to organize teams of players who have an advantage over the average casual participant.

These winners are proof that hitting the progressive jackpot can be life-changing

Whilst standard slot games can pay out thousands, the thrill of playing progressive jackpot games is that you can become a millionaire instantly. The biggest ever payout from an online progressive jackpot slot game was in 2013, when an anonymous player in Finland wagered just twenty five cents on the Mega Fortune slot and managed to win an astonishing €17.8 million. More recent wins include a payout of £11.6 million on Microgaming's extremely popular Mega Moolah game. One recent winner is a lucky man from Bermuda who managed to win twice in the space of a year, pocketing over $1.25 million on the Winstar and Genie Jackpots slot games. But the absolute biggest jackpots can be won in the big American lotteries Powerball and Megamillions - did you know that now tickets are available through the net?

So where to go to get some of the action?

Which are the most popular progressive jackpot games and where can you find them? From Microgaming, we have the globally popular Mega Moolah group of slot games, some of which have a minimum win of an incredible £1 million. In addition, this leading software provider has a whole range of progressive jackpot slots, from medieval-themed King Cashalot to tribal treasure Tunzamunni. Another company offering an even bigger range of options when it comes to slot themes is NetEnt. Whether it's their famous Mega Fortune games, the mysterious Arabian Nights, Nordic-themed Hall of Gods, artistic anime Geisha Wonders or the classic slot Mega Joker (amongst many others), there really is something for everyone!