The Aura of the PS4
Sony's PlayStation 4 has many significant features which makes it a big hit among the avid game lovers across the world. The high-resolution quality, with 500 GB internal memory is an excellent way to begin the gaming world with this sleek structure and gaming console. Sony has many exciting games in their kitty which offers close to real-time experience to its users and keeps them awe-struck with their stunning visuals and the various gaming control options that it provides to its user. The users can also play with the global users by subscribing to their PS Plus membership plans.

However, accessories play an influential part which helps to enhance your overall gaming experience with a PlayStation. Cnet.com has given an overall rating of 8.4 stars for PS4 performance and durability. They also credited Sony which has produced one of the competing PlayStation devices in recent years. Let us examine a few accessories which got a great response from its users worldwide.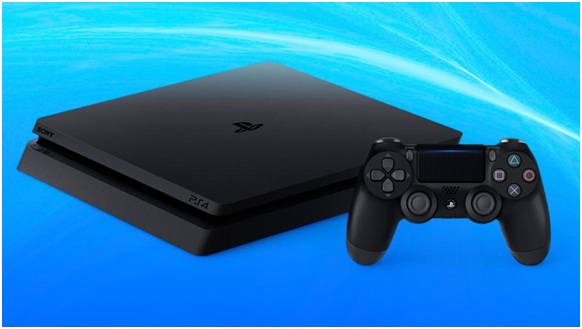 PlayStation Platinum Wireless Headsets

To get an incredible audio performance with excellent sound quality, check out these Platinum wireless headsets. They come with 3D audio support with the mic quality which is above the customer's expectation. For comfortable use, they have an ultra-plush earpad.

PlayStation VR

One of the affordable, high-end virtual reality gaming consoles which work well with a home console is the Sony's PlayStation VR. To get the full thrill of a virtual reality experience pair it up with a PlayStation camera and move controllers as many of the top virtual reality games require them to give the best experience to its users.

Some of the popular games to be played in PlayStation VR are Resident Evil 7, Superhot VR.

PlayStation Camera

PS Camera is necessary for live streaming games as well as virtual reality games. It helps to track your movement and then translate into your gameplay. Other live streaming apps also make use of these cameras. Like Twitch, a built-in app uses this camera to see your face or other games like Just Dance 2018 also makes use of this accessory.

PlayStation Vita

Ever missed playing your favourite PS4 games when you are away from your home? In the long flight hours, while you are away for a business trip, these portable hand-held Vita console comes as a boon to all the gaming fans. It all requires a stable internet connection to get going. Now, you can enjoy your favourite Uncharted 4: A Thief's End between the boarding hours of a flight or play the Street Fighter V while you are all cosy snuffled up in a hotel room on a lazy Sunday afternoon. Whatever the place you go, get this small marvel which has a sturdy design and get an incredible gaming experience.

Logitech Driving Force G29

Do you want to get a close to real behind the wheel experience at the comfort of your home? Then, Logitech Driving Force G29 is the one for you. With some of the compelling features like gear shift-lever, 24-position adjustment dial and force feedback give a fantastic experience. The overall comfortable leather upholstery with smooth pedal option helps you to provide a live action. Its anti-slip soft rubber grip model along with an attractive status LED gives a beautiful finishing to this cool console. It has got 900-degree wheel rotation and Auto-Calibration for easy accessing. Logitech Driving Force G29 is an excellent add-on for the PS4 games like Drive club, Need for Speed for young kids or riding in a track like Gran Turismo that gives a close match to a power-packed steering wheel experience.

PSVR Aim Controller

If you feel excited in shooter games, then PlayStation Virtual Reality Aim Controller is a must-have which gives a Dual Shock and Move Controller into one integrated model. These aim controllers will undoubtedly enhance the Virtual reality experience to the next level. Get geared up and get your game into a real warrior environment with these genuinely fantastic add-on console. Blast off the aliens using these aim controller which can be purchased either separately or get it along with the game package which also offers a bundle discount.

Power A Dual Shock 4

When you are about to find your treasure in the Uncharted: Thief's end or the moment when you are close to winning a trophy where you are about to get hold of the speeding car in Need for Speed game, but suddenly your battery is dead. What is more frustrating is if the auto-save feature is not enabled then you have to restart from the recent checkpoint.

Sony came up with a solution for relieving this headache of hunting for cabling wires in the middle of a terrific game by the introduction of Power A Dual Shock 4 accessory. It provides a safe stand for your controllers and also limits the chances of misplacing them elsewhere. This saves your time and effort. This is a docking station where it designed to keep your both the PS4 controllers fully charged and ready to use anytime. Just pop up the controller on the dock, and you are good to go until you play next time.

Sony's latest PS4 games has seen greater revenue since its recent release in 2018. Dailystar.co.uk has published in an article on August 2018, the sales and operating revenues were higher by 5% which has reached to 13.3 billion euros. Spider-Man PS4 from Sony is clearly making records with its sales and predicted to grow more until the Christmas season worldwide.

Thus, the entertainment industry has many options to engage their users in a fun-filled way. PlayStation games bring an exciting experience for all users across all ages. With the help of these additional accessories, your gaming time will be more fun. Another aspect of the entertainment industry has also seen tremendous growth through Online gaming and Vegas Slots games. Many online gaming websites also provide some of the remarkable gaming variations which makes your leisure more fruitful by winning you decent paybacks and gives exciting, rewarding offers.